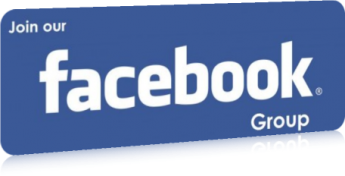 Professional Events
National Conference on 'Accounting Reforms in Indian Railways- A Strategic Mission for Sustainable Growth' held on 20.12.2016
A National Conference on 'Accounting Reforms in Indian Railways- A Strategic Mission for Sustainable Growth' was organized by Ministry of Railways on 20th December, 2016 at Vigyan Bhawan, New Delhi which was chaired by Shri Arun Jaitley, Hon'ble Minister of Finance and Corporate Affairs. Sh Suresh Prabhakar Prabhu, Hon'ble Union Minister of Railways delivered the key note address. The conference was attended by a wide range of stakeholders of Indian Railways including the members of Railway Board, representatives from the O/o the Comptroller and Auditor General of India, Government Accounting Standards Advisory Board, Controller General of Accounts, leaders from industry, financial institutions and profession. The Conference aimed at giving voice to the expectations and perspectives of various stake holders viz. lenders, investors, financial institutions and profession on the Accounting Reforms project of Indian Railways.
Shri Arun Jaitley, Union Minister of Finance and Corporate affairs spoke about the challenges posed by the rising competition to Indian Railways from other modes of transportation especially roadways and airlines. He emphasized that in order to face these challenges Indian Railways should focus on professionalism rather than populism and on its core competencies rather than businesses which do not form the primary activity of providing transportation services. He mentioned that world over the financial model followed by the transport sector is based on customers paying for the services they receive. However, Indian Railways by not following this model is getting caught in its own trap. Shri Jaitley congratulated Indian Railways for undertaking the Accounting Reforms project and advised that the accounting system must reveal rather than conceal the true financial health of IR.
Shri Suresh Prabhakar Prabhu in his key note address stated that the accounting system is like a health card of an organization which reflects its financial health. Accounting Reforms is a massive project and is not just confined to accounting conversion from cash to accrual accounting but it is an integrated project on management accounting, cost accounting and management information systems. The system should aim at linking the outlays to outputs and outcomes and should lead to 'accounting for accountability'. Right Accounting would lead to right costing, right pricing and thus right outcomes. Indian Railways should adopt a cost centre and profit centre approach to ensure correct allocation and utilization of resources.
Sh. Shahzad Shah, Financial Commissioner, Indian Railways acknowledged that implementation of Accounting Reforms in Indian Railways is a herculean task considering the size of the organization. However he stated that IR is focused on the goal and would not be deterred by individual milestones.
The Conference also witnessed the release of three publications, by Sh. Arun Jaitley and Sh. Suresh Prabhakar Prabhu, on 'Accrual based Financial Statements of North Western Railway', 'Significant Accounting Policies' and 'Accrual Accounting Implementation Manual'. These publications are the outcomes of the pilot study undertaken by Indian Railways at North Western Railway.
Sh. Naresh Salecha, Adviser/Accounting Reforms and Mission Director shared the vision of Accounting Reforms and how IR plans to replicate the pilot study undertaken at North Western Railway (NWR) to all its Zonal Railways and Production Units. He also indicated that IR plans to develop an integrated framework on Performance Costing and Outcome Budgeting with the assistance of the Institute of Chartered Accountants of India and the Institute of Cost Accountants of India.
On the occasion, Dr. Rajiv Lall, MD & CEO, IDFC Bank, gave the overall economic scenario and mentioned that the Accounting Reforms Project of IR would contribute immensely for bringing down logistic costs. Sh. Bharat Salhotra, MD Alstom and South Asia, shared his perspective about industry expectations from the project. Smt. Varsha Purandare, MD SBICAPS emphasized that transparency in accounting through accrual based accounts will help lenders to assess risk factors and may help in mobilizing resources at lower costs. Sh. Pankaj Chaddha, India FAAS Leader EY, gave his strategy for sustainable growth for implementation of reforms in IR, linking global experience of such Reforms.
In the afternoon session covering the practitioners' perspective, Sh. Amarjit Chopra delved upon the imperative need for keeping up with the changing times and the challenges of a competitive environment. Sh. Devraja Reddy, President, ICAI, delineated the road taken in the pilot study at North Western Railway and emphasized that accrual accounting and the related concepts will enhance efficiency and productivity in railways, and hence need to be taken to their logical conclusion. Sh. Sanjay Gupta, Vice President ICoAI, demonstrated how costing could become an efficiency driver in a service industry.
The last session entitled Accounting Reforms in Indian Railways-Opportunities and Challenges, Sh. Satyendra Kaushik, Chief Project Manager/Accounting Reforms gave a presentation on the challenges faced in converting cash based accounts into accrual accounts and how the same got reflected in the financial position of NWR. Sh. B B Goyal reflected upon the proposed schema of the Lines of Business and Lines of Service based activity costing model, which would be attempted as a pilot project in Northern Railway. Sh. A. Venkateshwar, Consultant/AR, provided a conceptual framework to cover the process of linking outlays to outcomes and how the budgeting system could be dovetailed into needs for Outcome Budgeting.
The conference saw deliberations on the benefits that would accrue to the Indian Railways on implementation of Accounting Reforms. Speakers from various fields agreed that Accrual Accounting would help in bringing about comprehensive and meaningful financial reporting on a timely basis and would thus aid informed decision making. Accrual Accounting coupled with variable marginal costing techniques would enable identification of money makers and money losers resulting into reduction in transportation costs which would benefit the industry and citizens. Segment wise business reporting would help in knowing the profitability of different lines of business/lines of service. Determination of true cost of services and online availability of costing data would enhance transparency and accountability.
Please
Login
to Provide Your Innovative idea / Professional issue . If You are not a member of IRASTIMES.ORG then
Click Here
to Signup.
x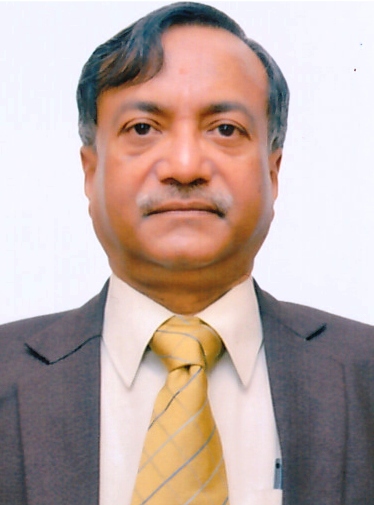 ANUP KUMAR PRASAD
Financial Commissioner (Railways)
Your PNR:
Flushed PNR or PNR not yet generated.
Close